Custom Order a Kumihimo Necklace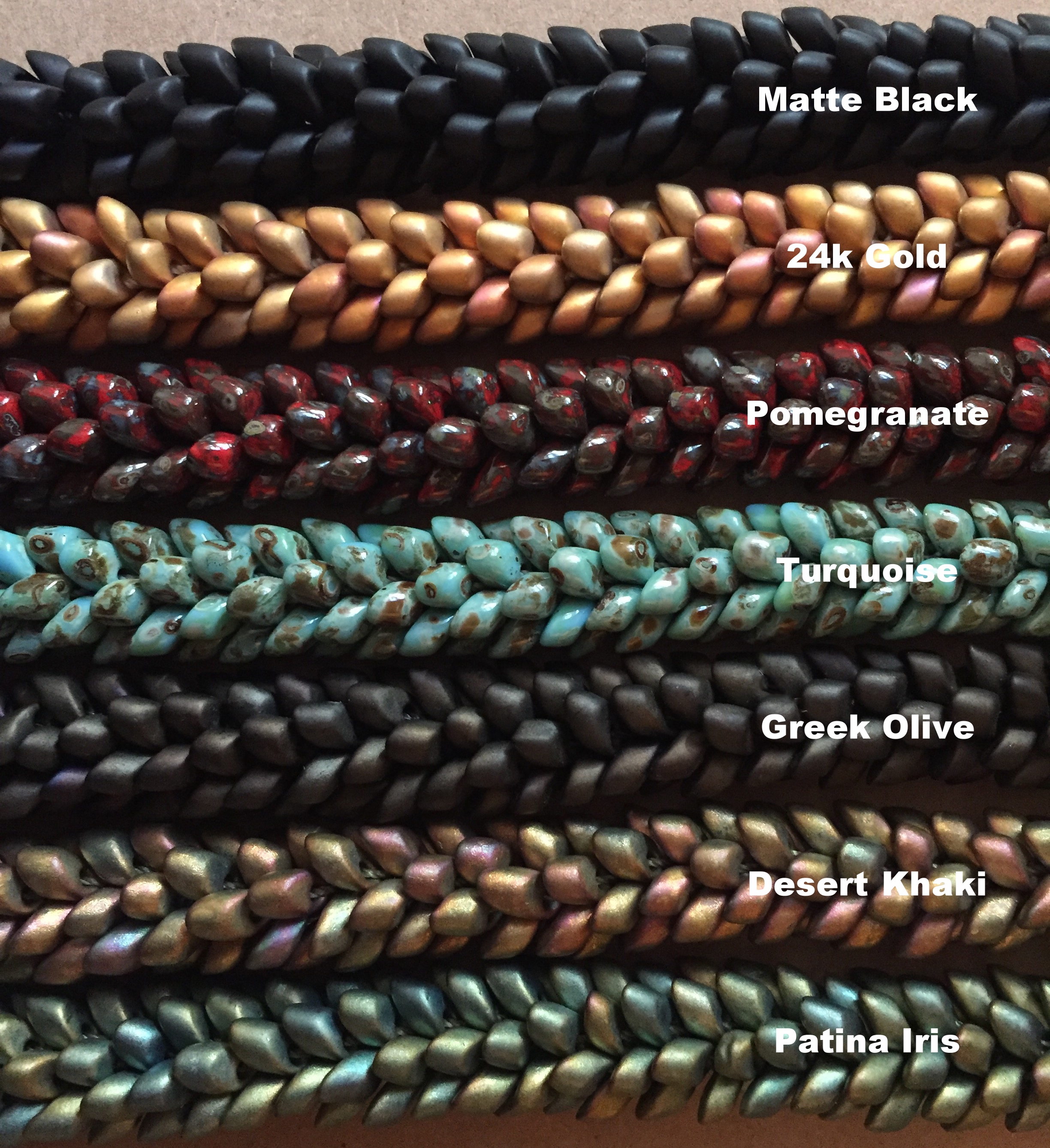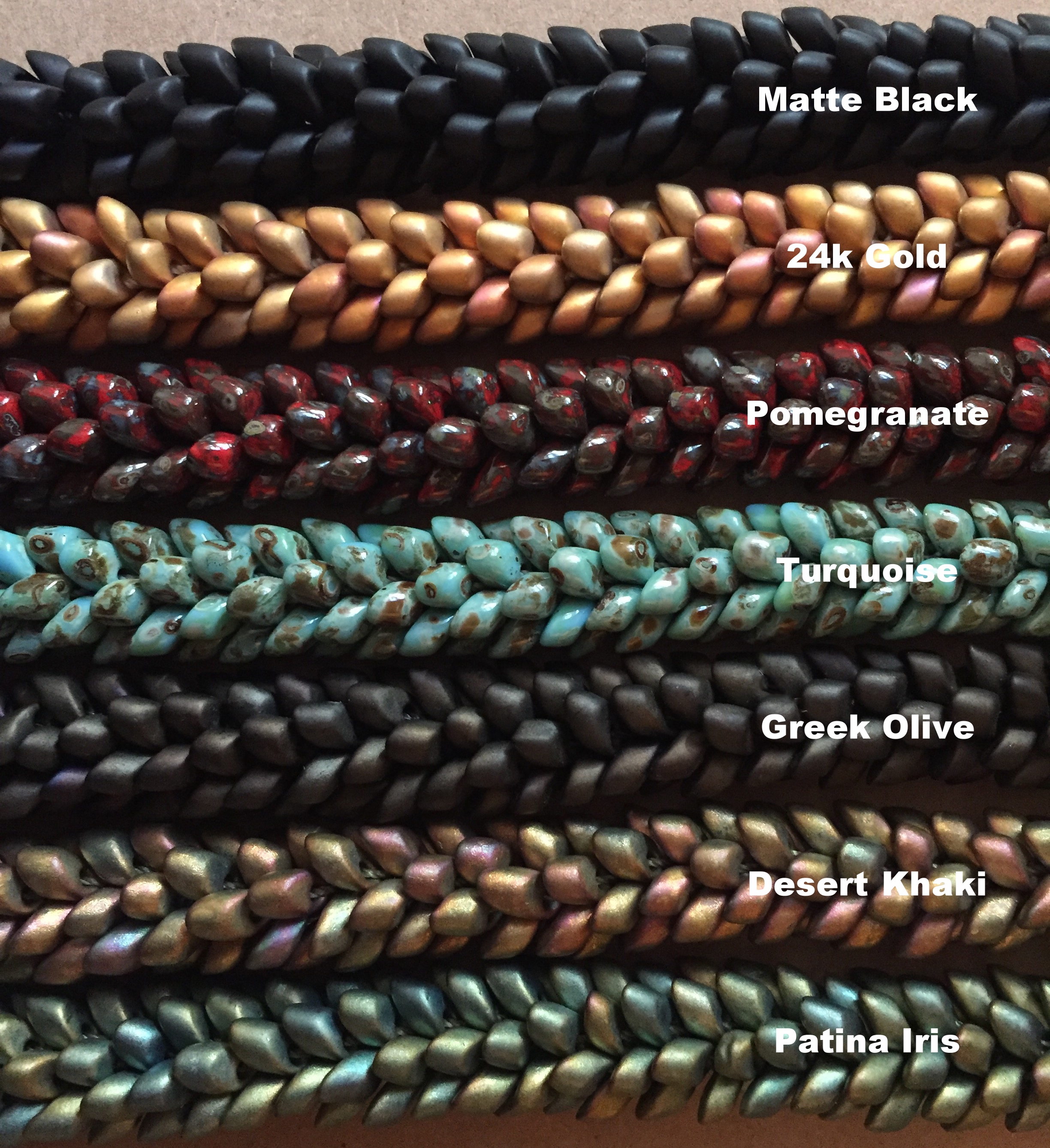 Custom Order a Kumihimo Necklace
You are on this page because you didn't find the right in-stock Kumihimo necklace. All of the choices you need to make in order to get your custom necklace are on a simple form, which will come up when you add to the cart.
First, you will be asked to choose from the colors at left, so make a note of the one you love!
Next you will have a choice of clasps: Double Dragon in gold-tone or silver-tone, or a snake head in gold-tone or silver-tone.
Finally, select the length you want from the dropdown menu: 17", 18", 20", or 24".
If you want a Sterling Silver snake head clasp, you can select that. Please note: it will add $50 to the price of the necklace.
About Kumihimo:
Kumihimo is the traditional Japanese technique of braiding strands of silk to create intricately colored cords. The cords, also called kumihimo, are strong but slender, and have a multitude of uses. Samurai once used kumihimo as laces for their armor. The traditional belt of the kimono, the obi, was once bound by a cord of kumihimo called an obijime. It is an art both culturally significant and beautiful.
In Japanese, the word kumihimo means to gather or combine cord or thread. All of the Kumihimo I make use eight strands of beautiful Japanese glass beads, which are braided to create these striking necklaces and bracelets.