Mod Shapes + Colors #2 Enameled Copper Necklace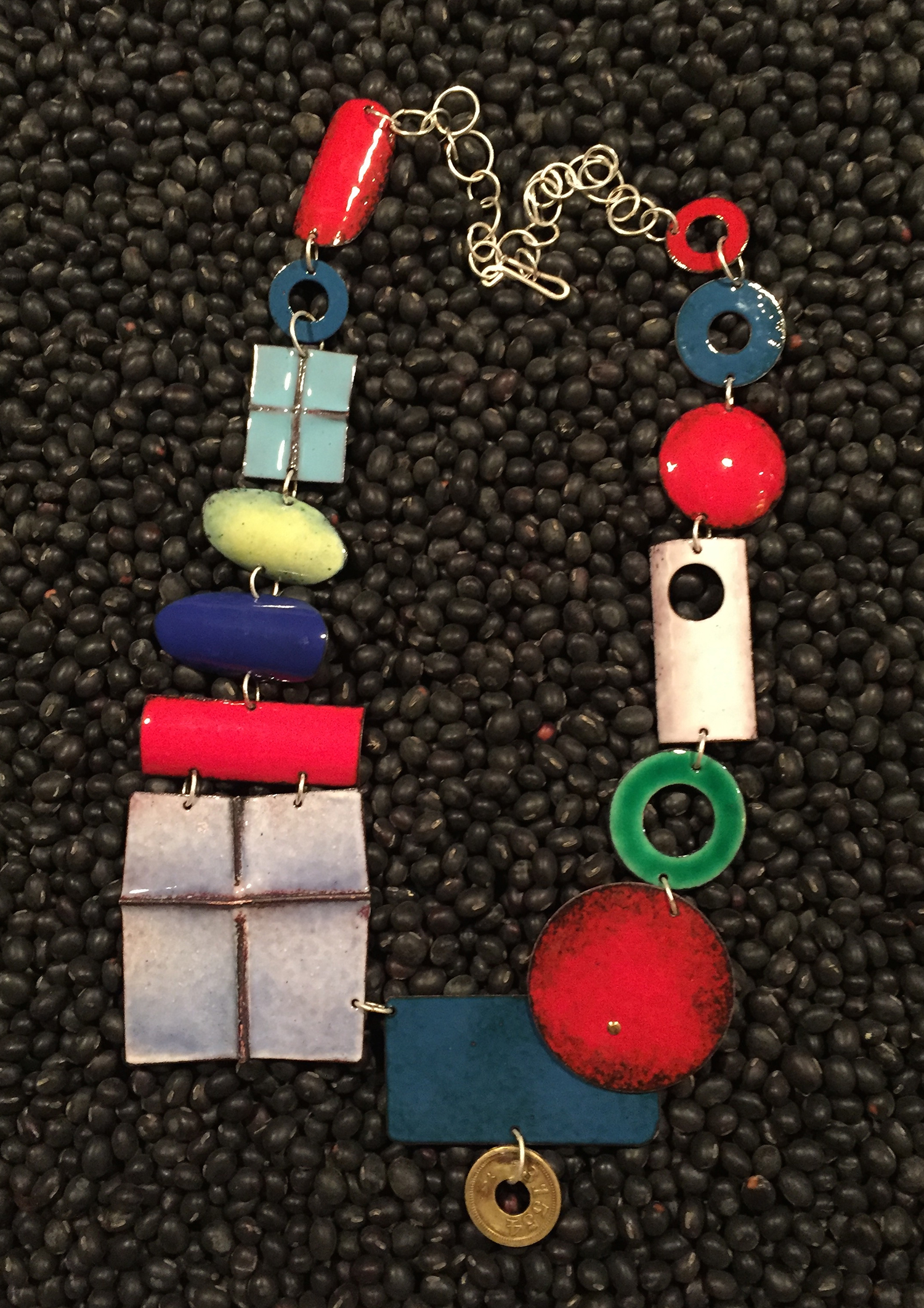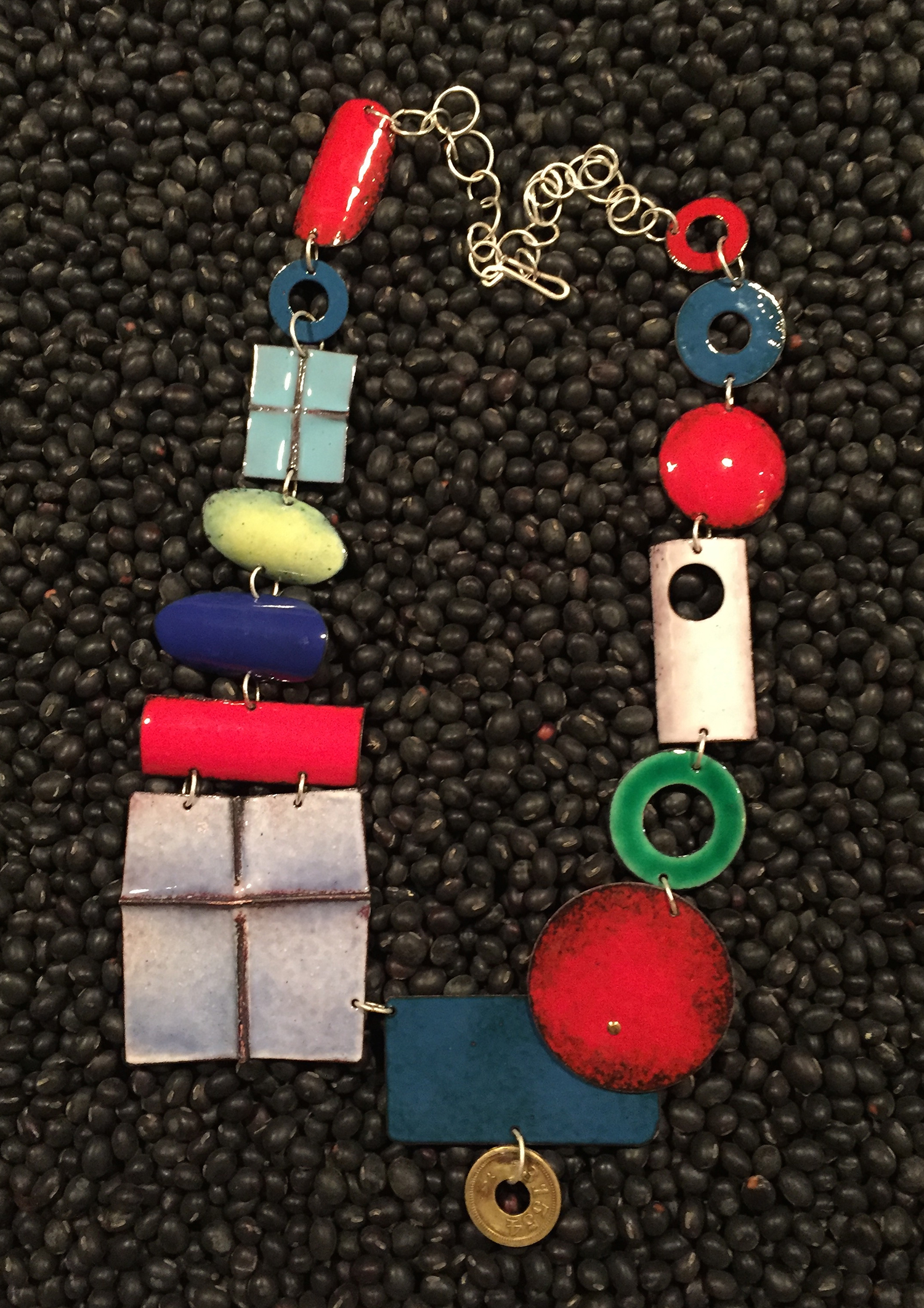 Mod Shapes + Colors #2 Enameled Copper Necklace
Get your MOD on!
Each piece in this original design is cut, fold-formed, and shaped by hand. The design is laid out with an eye to comfort as well as balance in form and color.
Pieces are enameled on both sides and fired to 1480°F in my jewelry kiln (one side at a time, with cleaning between firings).
Assembled with handmade sterling silver jump rings, chain, and clasp. Adjustable from approx. 22-24" in length.

CLICK HERE to see other color combinations in this style.
Contact me to discuss a custom order in these or similar colors.
This one-of-a-kind necklace is made from copper that has been cut, domed, and/or fold-formed. Each individual piece is drilled for connections, enameled on both sides, and kiln-fired. The necklace is assembled using handmade sterling jump rings and a hand made sterling silver hook closure. There is a small disc connected to another with a small steel rivet, and two pieces are also connected using a small steel rivet. There is also an antique brass funhouse token dangling from a sterling jump ring. This beautiful piece is adjustable from approximately 21" to 26".
Although this is a one-of-a-kind necklace, you can order a custom design; request shapes and colors, and include added bits of your own (or my) ephemera make a piece that is "originally you!" Contact me for more information and pricing.